About Dr. Fisher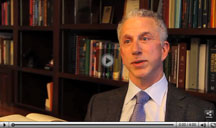 Jerid Fisher, PhD, ABN
is a forensic neuropsychologist with over three decades of experience. Dr. Fisher's extensive professional career includes the founding of innovative businesses, collaborative works, articles, publications, consultation and speaking engagements at the leading edge of neuropsychology.
Dr. Fisher is also a leader in support of many community-based projects and charities. See a short listing of his Charitable Projects here.

Contact Us
Jerid M. Fisher, Ph.D.

Perinton Professional Park
6780 Pittsford-Palmyra Road
Fairport
New York
14450
United States





For Consulting Inquiries: Please outline the nature of the work requested of Dr. Fisher.

For Presentations: If you are interested in Dr. Fisher speaking at your location or event, please detail the subject, place and time requested.

For Pro-Bono Requests: Offer as much detail on the case as is possible and describe why you are seeking Pro Bono services from Dr. Fisher.

I appreciate your thoughts, comments and requests. I will send a reply as soon as I am able.